News
A meeting with donators - 5th November 2006
Jyldyz came to a japanese hospital in Osaka. And there was a meeting with donators in Tokyo.
Jyldyz and her kyrgyz friend cooked kyrgyz foods for donators.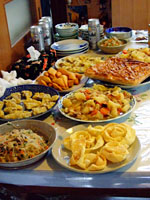 She explained Dove of Peace and showed Kyrgyz introduction video. And then they played Kyrgyz instruments.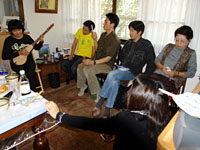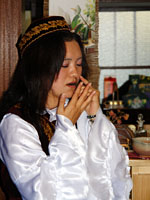 And she presented Kyrgyz handicrafts to donators.